Proof of the quality of
our services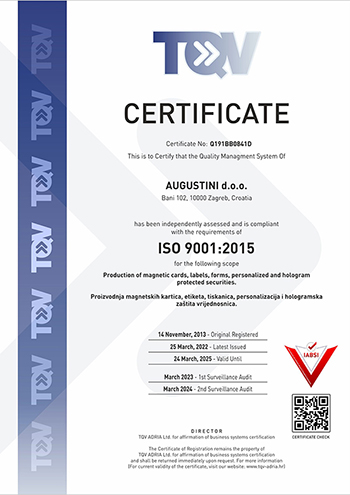 ISO 9001 is a certificate for successfully meeting the international standard ISO 9001 Quality Management Systems requirements. The ISO 9001 certificate proves a successfully implemented quality management system in your organization.
Organizations can have an established quality management system according to the requirements of the ISO 9001 standard, but only through the certification process can they prove that the system has been successfully implemented, and in this way, their clients and other market participants can have confidence in the introduced quality management system.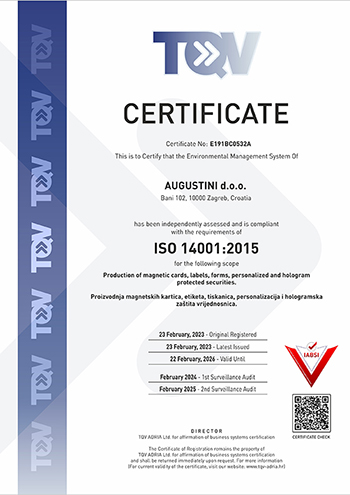 The ISO 14001:2015 standard establishes the requirements for the environmental management system, which helps organizations to increase their success in environmental management through the efficient use of resources and the avoidance and reduction of waste generation, thereby increasing the organization's competitiveness and the trust of interested parties. The expected results of the environmental management system include the following:
increasing the effectiveness of environmental management
fulfilment of compliance obligations
achievement of goals related to the environment.